You are made of stardust and ancient knowing.
You are divine medicine for this planet.
Never let the actions or thoughts of anyone change that.

 ~ C. Ara Campbell
......................................................................................................................................................................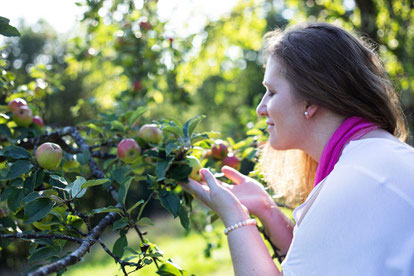 Soul Message
Keep your eyes on me
Drop into your essence
Come back to your true Self
Soften, open, blossom like a flowe
......................................................................................................................................................................
I love to create the 'Sacred Space for Your Soul' that is needed
to intimately get in touch with who you truly are
and to find your unique expression.
Explore how to work with me:
(For more information please click on the images below)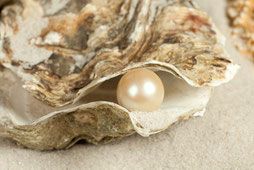 Inner Shakti Yoga Immersion
                         Explore your inner divinity
                   Deluxe 1-1 Online Mentoring Program

            (tailored to your unique needs & available in English and German)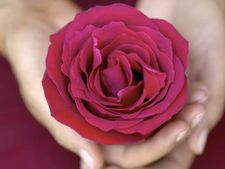 Receive your distant Energy Healing Transmission or Blessing
  or participate in spirit in my Sacred Agni Homa Fire Ceremonies

    Photo by Marcela Macias Photography
 Invitation to shift your perception
What if you see 'your life', your experiences and challenges not as 'this is me, it's so hard' but ask yourself:
How can my potential, how can 'Who I truly am' bring back life and love to this experience and transmute it?
This is the perspective of power, of empowerment. You are the one who actually knows in your bones what to do. And your personal medicine is unique and transformational for others!
 You are the offering
Your 'brokeness' and deepest wounds contain the seed for transforming exactly those challenging experiences and feelings.
But how do you get there?
You have to dive inside and journey through all the layers of wounding – personal, ancestral and collective wounds – and drop into the Core of your Being, becoming really intimate with yourself.
'Know Thyself' is a prerequisite and brings the compassion and forgiveness needed to soften, open, blossom and thrive. It is the door opener to true power: The Power of Softness which is power connected to love.
 The purpose of mentoring

This journey is so rewarding, but noone said it's any easy path!
This is why someone who walked this path before you and has an idea of the obstacles and challenges on the way, will help you immensely. I am talking about working with a mentor.
A Womb Mentor is a spiritual friend of the heart and a supportive presence, someone who gives you spiritual guidance and helps you understand what is going on for you, someone you can ask questions or ask for feedback.
The key quality of a mentor is listening and reflecting the essence of what has been shared, encouraging the mentee to find the answers and the power within themselves – to journey within to find inner guidance. It is not therapy. But sessions with a Womb Mentor can support a therapeutic process.
It is a very personal relationship that requires holding a safe sacred space for the mentee. Mentors are not therapists or there to fix people or to go into deep emotional processes over email or online. General questions can be answered via email or online and sometimes it may be possible to give some moderate feedback via email on how the journey is going. But if deep issues are arising, it is important that people arrange and pay for a scheduled session.
The relationship formed between a mentor and a student/mentee is a key container that helps people feel supported and able to integrate their breakthroughs and make big shifts in their life. Regular one-on-one contact with a supportive person is the foundation of deep and sustained transformation.
Healing processes are slow, organic, natural, spontaneous, spiral, cyclical, rooted, feeling-based this creates sustainable transformation. Transformation is relational – at the deepest level we are a web, and when we reach out to others to heal within a shared container, magic happens.
I would love to be this supportive presence for you on your journey!
One of my gifts is to create an atmosphere of loving acceptance that allows everything to melt back into the original innocence of who you are.
Life is already there, waiting for you
Once you learn to accept yourself – no matter what is revealed to you - and understand that there are no mistakes and that you are not bad, you open a space so vast that it is breathtaking:
New possibilites will be magnetized to you that will bring you the life you are yearning for.
Take sacred action and step towards the life you want to create.
Incredible inner strength and beautiful gifts will be revealed and you are meant to share them with the world. This is how you will find your true Self and purpose.
You will literally feel your innocence, purity and the beauty of who you are in your very body and bones!
There is nothing that can not be redeemed.
Love is the greatest force in the universe!
Disclaimer: My Mentoring Online Sessions do not constitute a replacement for consultation and treatment with a qualified medical doctor or mental health worker. If you are experiencing serious medical or psychological issues always consult with a trained professional first and always update them on your progress.